Xiaomi is well known in many countries all thanks to smartphones, but mobile devices are one of many components of all products of this corporation. We have collected the most unusual gadgets from the Chinese giant that have come out in recent years and are likely to interest you.

1. IP camera:
This IP camera with gateway functions (ZigBee specification) is designed primarily for use in private homes or apartments. It has a wide viewing angle, but video shooting is of average quality. The gadget takes minute videos in Full HD at 12 frames per second. Naturally, all the standard functions of IP-cameras are present: shooting only while driving, sleep timer, flip, support for memory cards and so much more. You can buy the device on AliExpress for $35 (#12,000).
2. Smart Running Shoes:
This is one of Xiaomi ranges of Smart products related to technology. Under the insole of this stylish Sneakers for training is a hidden chip,that let it count the number of steps passed and the calories expended, and it also as the ability to synchronize with a special branded application on your smartphone. It protected by the standard IP67, so you don't have to be afraid of wearing it inside the rain and puddles. The main thing is not to swim in sneakers. In addition to the "smart" component, the footwear will interest amateur runners thanks to the multi-layered sole damping the foot. you can Buy the Xiaomi sneakers on AliExpress for $53 (17,000 naira).
3. Electric shaver: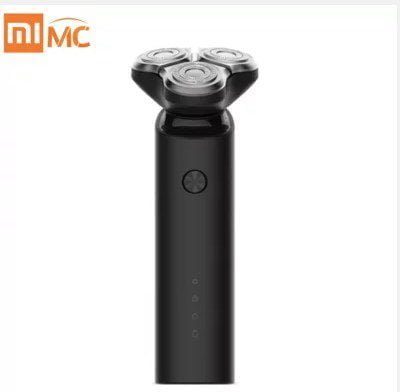 Xiaomi introduced this rotary electric shaver in 2018 – naturally, with smart functions in the form of various shaving regimes. Fortunately, the device can be controlled without a smartphone (by pressing the physical button on the case). The gadget is equipped with double blades: the first raises, and the second cuts the hairs. The razor is quite autonomous: one charge is enough for an hour of continuous operation. Charging is carried out through a proprietary docking station, which is connected to power through the USB port. On AliExpress, the electric razor Xiaomi costs $ 42.5 (14,700 naira).
4. Pocket printer with augmented reality:
Perhaps the most unusual and really interesting gadget from Xiaomi is XPrint – a pocket printer that prints photos with augmented reality. The device connects to the smartphone on iOS or Android through a special application. It can record and takes quick photos within a hundred milliseconds before and after the shutter of the camera, and then reproduces the footage on the photo itself in augmented reality. All this is demonstrated in the GIF-animation below. Among other things, XPrint is just a good printer for a smartphone, printing photos 54 × 84 mm with a resolution of 291 × 294 pixels. You can buy Xiaomi printer on AliExpress for $ 112 or 39,200 naira.
5. Computer mouse:
This mouse is made in the usual Xiaomi company style: with a minimalistic design, good Features (1,200 DPI) and a relatively low price. A connection is made via a radio sensor inserted into the USB port of the computer. There is a special component inside, that makes it works wirelessly and can respond to movement and gestures. The Xiaomi computer mouse costs only $ 11.5 or 3,850 naira.
6. Durable fumigator:
A one-time durable fumigator(Mosquitoe/insect Repellent) by xiaomi. It uses a repellent called tefluthrin, which is enough for 720 hours of continuous use. In other words, the fumigator can be used continuously for a month or throughout the summer (including 8 hours every day). The device is equipped with a timer that can turn off the gadget after a specified time. You can buy the device on AliExpress for $ 17.5 or 5,950 naira. The Repellent can be purchased separately for $ 8.7 or 2,800 naira.
7. Smart Fan: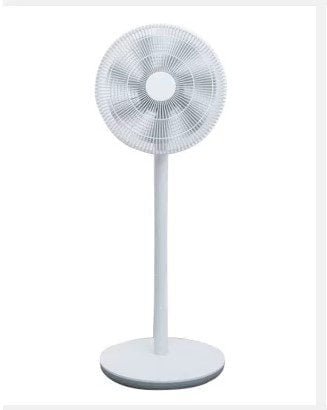 One of the best Fans you can buy in 2018. It is controlled by a smartphone: you can adjust the speed of rotation, turns, angles of inclination. There is a function of wind simulation. The gadget has 7 blades – according to the company's assurances, the device works much quieter than its counterparts with fewer blades.
In truth, this robot vacuum cleaner from Xiaomi is way better and different from the ones in the market right now. The build quality and durability is amazing, a powerful stuffing components (it can absorbs dust from the carpet well and wipes smooth surfaces), and it can also be configured through a special application on the smartphone. You can order such a robot on AliExpress for $ 407 or 142,450 naira.
9. Portable walkie-talkie:
The Chinese company made a minimalist design even for the walkie-talkie. Walkie Talkie from Xiaomi works up to 8 days without recharging with a frequency bands 403-470 MHz or 136-170 MHz . The device also have a FM radio and can display RDS messages . Judging by the reviews, the radio is pretty strong – it can withstand accidental falls and shock. The gadget is sold on AliExpress for $45 or 15,750 naira.
10. Transparent authomatic mechanical watch:
The Xiaomi CIGA Automatic Mechanical Watch Automatic mechanical movement provides precise and accurate time keeping. The sapphire mirror makes it look clear and transparent. The hollow out design makes you outstanding from others. This watch is perfect for all kind of business, casual, indoor activities or daily use.The price is currently about $155 ( about 54,250 naira) on gearbest.
We are sorry that this post was not useful for you!
Let us improve this post!
Tell us how we can improve this post?