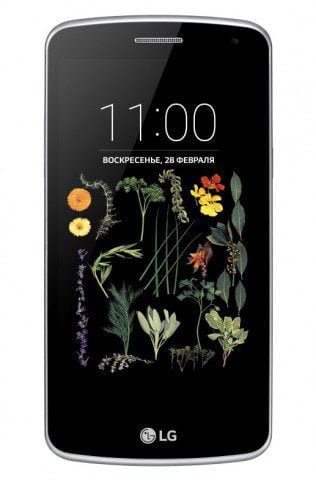 LG Electronics has opened the official pre-order page for the LG K5 smartphone. The phone is equipped with a 5-inch screen display with a 8.8 mm thick body with rounded edges and the back cover with metallized coating effect. The smartphone wil supports the "Shooting in One-Touch", "Shooting for the gesture" and "Virtual Flash." Features. The "Shooting in One-Touch" feature allows the camera to directly focus and take a pictures.

The "Shooting on the gesture" feature will allow users take more natural looking images, while hands remain free to take photos in a comfortable position. This feature is effective at a distance of 1.5 meters, this will make the LG K5 capture pictures on a flat and stable surface.
The backlit screen capture selfie feature ( "Virtual Flash")produce great and clear photos even in the dark.
For a great and fast performance the phone is also equiped with a quad-core processor clocked at 1.3 GHz, 1 GB of RAM and the operating system Android 5.1 Lollipop, a removable battery at 1900 mAh.
The LG K5 Specifications Overview:
quad-core processor with a frequency of 1.3 GHz;
Main camera: 5 megapixel, LED-flash;
Front camera: 2 megapixel;
Operating System: Android 5.1.1 Lollipop;
Dimensions: 141.5 x 71.6 x 8.8 mm;
colors: titanium, gold, silver;
Features: support for two SIM-cards, "Shooting for a gesture", "Shooting in One-Touch", "Virtual Flash", Knock Code.
The L. G. K5 is available at the price of $118
Buy LG K5 Here
We are sorry that this post was not useful for you!
Let us improve this post!
Tell us how we can improve this post?