Here you will find the direct download links to the collections of the best stable Android 10 Custom ROM and Firmware available for the Samsung Galaxy A30 SM-A305F.  This post is beneficial for users who want to install the latest version of Android Q (Android 10) Customize ROM for the Samsung Galaxy A30 SM-A305F / FN (2019) device.
The Roms are stable and very good for daily usage, and you are also going to be receiving new updates from the ROMs developers and they also come with all android 10 features and the possibility to add more exciting user customization for advanced users without limitations.
ROMs should contain everything you need, including project treble support. You are not required to install any Add Ons, scroll down and download any latest ROM below, flash with TWRP Recovery, Google Apps and go!
What is Project Treble?
Project Treble divides the low-level drivers and the rest of the operating system so that manufacturers and third-party developers can release updates faster and easier. Starting from smartphones with Android 8.x Oreo out of the box, Treble support is a must, and for older smartphones and tablets, the option is available to choose from and now available for Android 10 Custom ROM.
It came into existence to solve the ever pertaining slow system updates. OEM specific OS updates are sometimes even slower. Most of the times you can see users complaining of not getting the update in time. Google's Project Treble will put the OS framework separate from the vendor's implementations. Manufacturers will be able to provide the latest system updates by updating the OS framework.
Android Q comes with features such as New app notifications, notification dots on app icons, picture-in-picture mode, Android Instant App compatibility, Auto-fill (like on Chrome), Night mode, Better copy and paste, Faster Android behind the scenes, Better battery life with more advanced Doze mode, and more.
How to install Android 10 Custom Firmware:
To Install Any Android 10 Custom ROM for Samsung Galaxy A30 SM-A305F/FN (2019), you need TWRP Recovery on your device. Once you have installed TWRP, you can easily start installing Custom ROM or any mods on your Galaxy A30 device.
Note: You must have a Custom recovery Installed on your phone in other to Install a custom ROM or a modified stock ROM.
Only For Samsung Galaxy A30 SM-A305F / FN (2019)
TWRP installation instructions For Samsung Galaxy A30:
Go to Developer Settings and enable OEM unlock.
Power off the device and boot in download mode.
In download mode, you see the long-press vol up option to unlock the bootloader (that will wipe your device so be sure you made a backup of your data).
After bootloader unlock boot up the phone and make sure it is connected to the internet.
Setup the phone without google account etc.
Reboot in download mode and flash the TWRP tar.
Boot to TWRP
Format data in Custom TWRP Recovery.
Flash the multidisabler zip (it is in the same download folder)
Now you can reboot.
List of Available Android 10 Custom ROM Project Treble ROMs/Firmware
MSM Xtended XQ v2 ROM
Name: MSM_Xtended_XQ_v2
Status:  Unofficial
Author:  Luis Gonzales
Source:  Telegram
Android Q:  10.0
Built-in GApps:  No
Build Date:  10/26/2019
Known Bugs:  Unknown
Havocos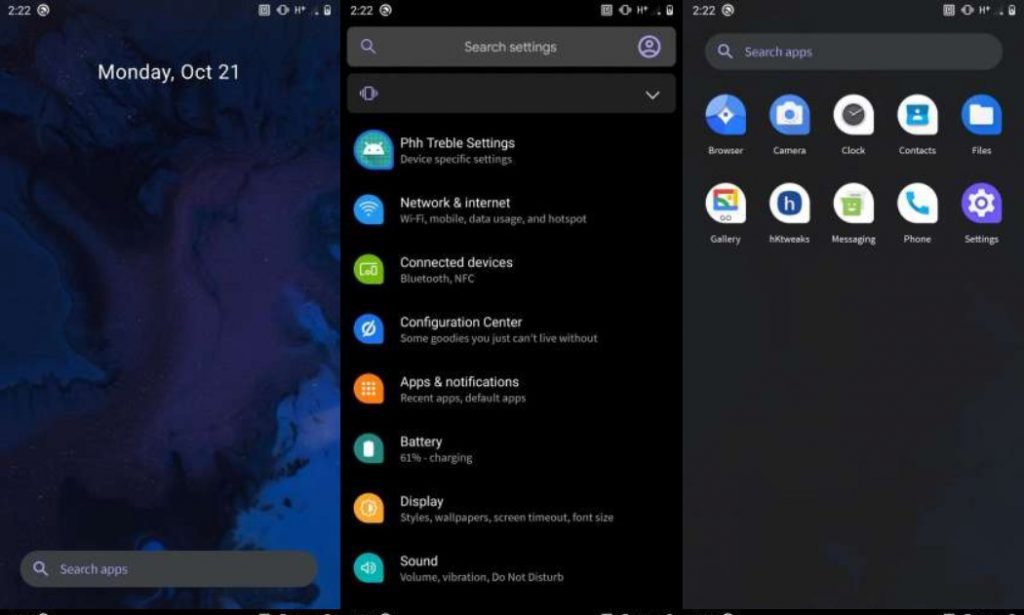 Havoc-OS is an all-new ROM.
So many features that you probably won't find in any ROM.
Just flash and enjoy…
Status: Unofficial
Based on: AOSP
Author: ExpressLuke
Source: Telegram
Android version: 10.0 Q
Built-in GApps: No
Build date: 10/20/2019
Known bugs: see description
Evolution-X 3.0 ARM64-AB
Author: ExpressLuke
Status: Unofficial
Basis: AOSP
Android: 10.0
Bugs: see Description
Build date: 20-10-19
GApps: Embedded
Bugs:
Samsung devices will have an empty signal strip because the patch is not working at present. RIL will still work.
-MTP
– Evolution settings (Firmware does not yet have customization.)
– Certification
Evolution-X_3.0_201019_ARM64-AB and Patch
1) Removed the initial setting for convenience.
2) Added AOD.
3) Changed the dialer as always, and demolished Google.
4) Added Interface.
5) Navbar returned.
6) Deleted Lawnchair because it didn't work with gestures, and Pixel Launcher left.
7) To make the grid work install this Pixel.apk (3.77 MB).
completely forgot about this feature and did not add it to the patch.
DOWNLOAD THE FIRMWARE AND THE FINISHED PATCH HERE
LineageOS 16.0 (Project Treble)
Name: LineageOS 16.0
Source: Telegram
Known bugs:
– not known
Download the firmware and make all the necessary wipes, and flash the image in the
system section
2) If you need gaps how to install them, you know how 🙂 🙂
3) Put a fix for launch and enjoy
AOSP 10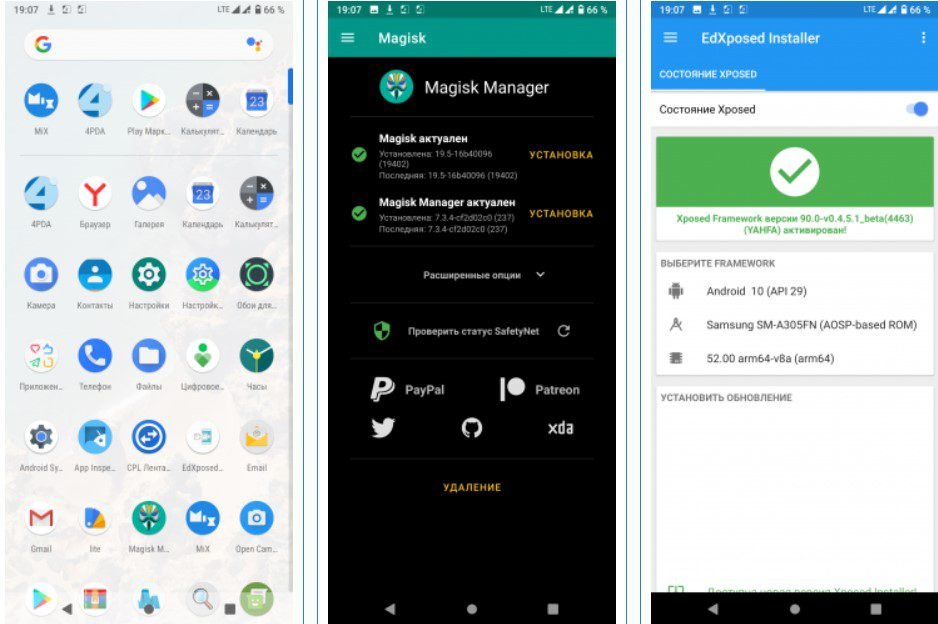 Source:  GitHub
Based on:  AOSP
Android version:  10 Q Build
author: phhusson
Built-in GApps:  No
Known bugs:  MTP
Installation:
1) Go to TWRP and WIPE
2) Go to Format Data and write yes
3) Go to Advanced Wipe and make the format of the section Dalvik / ART Cache ->
Cache -> Data and flash our image in the system section
4) Well, then You know what to do, so that every time you don't need to flash
through the firmware alone, just put it once and flash.
We are sorry that this post was not useful for you!
Let us improve this post!
Tell us how we can improve this post?