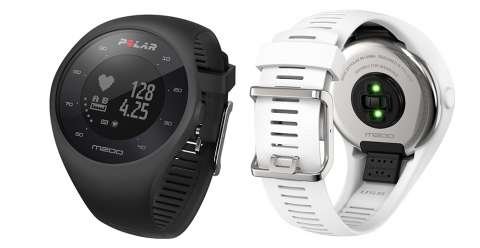 The M200 has recently been announced by a smart watch marker company known as Polar. This Watch is specially design for activities such as athletes, jogging, running and sports.
Made in sporty style design with a round display and interchangeable rubber straps in different colors, including classic black, white, bright red, blue and yellow. The watch has a GPS-module to keep track of routes training and distances. It has a heartbeat sensor at the back which is able to constantly monitor the user's heart rate.
Polar has a rich history in monitoring heart rate. We are constantlyworking towards this direction by developing new technologies that will eventually lead to new products, such as the M200. Runners will appreciate the easy transition to training that this watch offers, and the M200 can be your personal trainer, "- said Marco Suvilaakso, director of Polar company.
Polar M200 can track the number of steps, calories and also monitor time and sleep quality. Other "smart" features include smartphone synchronization and incoming calls and notifications display.
The main thing that distinguishes Polar M200 from other smart watches, is the special inbuilt software for runners and sport training. It has a Smart Coaching service that includes many features based on the data obtained, which allow an athletes to improve his or her performance. The application will create an individual training program based on a chosen distance.
Polar M200 is compatible with Android and iOS. A full charge, can work up to 6 hours of training time with permanent GPS and heart rate sensor.
This watch will be on sale before the end of the year in the US, Canada, Australia, Hong Kong, Singapore and Japan for $ 149 or € 149, and early next year they will be available worldwide.
Check out the official site
HERE
We are sorry that this post was not useful for you!
Let us improve this post!
Tell us how we can improve this post?