About Samsung Galaxy Tab S2 Android 6.0 Update Release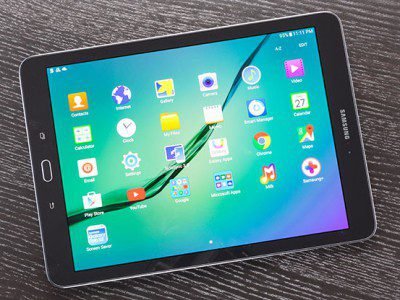 Following the line of smartphones Galaxy A , Samsung has realeased Android 6.0 Marshmallow update for Galaxy Tab S2. The year 2015 tablet is available in both 8.0- and 9.7-inch display. The firmware file on your device will take about 1 GB, so before you upgrade you need to connect to a Wi-Fi network and make sure that you have enough free memory on your tablet.
One of the Marshmallow features is known as Doze mode which can save battery life when the device is lock. This is very important feature, since the Galaxy Tab 2 is equiped with a high-resolution screen display that consumes a lot of Battery and CPU power.
Other notable changes in the new Firmware is the ability to allow or deny authorization for all applications installed in the system settings manually, as well as searching for context on the screen with Now On Tap, allowing you to learn detailed information about everything that is shown on the display at the moment.
The update is still available "over the air", and you can download it under the tablet settings. Manual update and firmware file will be available very soon.
About Samsung Galaxy A5 Android 6.0 Update Release
Following the release of Android 6.0 Marshmallow for Galaxy A7 and the Galaxy Tab S2 in the US, Samsung has started rolling out fresh firmware version for the younger series smartphone, Galaxy A5 (2016). The firmware Version number is A510FXXU2BPF9 it comes with latest features and Android innovation like: Doze mode for energy saving, Google Now on Tap, applications permission and bug fixes. Samsung has also updated the firmware security patch to the latest June version. Owners of Galaxy A5 (2016) can check for OTA updates in the settings of your phone or wait for push-notifications.
Samsung Galaxy A5 (2016) specifications includes a 5.2-inch display with Full HD-resolution, Exynos 7580 octa core processor with a clock speed of 1.6 GHz, 2 GB RAM, 16 GB of internal memory with expandable microSD card. The device has a battery capacity of 2900 mAh. Galaxy A5 (2016).The device was originally pre-installed with Android 5.1 Lollipop "Out of the box".
About Samsung Galaxy A7 Android 6.0 Update Release
South Korea's Samsung Corporation continues to update its fairly wide range of devices to Android 6.0.1 Marshmallow. This time it is the lucky owners of last year's hit mid-range smartphone Galaxy A7 (2015). The device was released with a preinstall version of the Android 4.4.4 KitKat operating system, was later upgraded to Android 5.0.2 Lollipop and now the android 6.0 update has been released.
Among the key changes features of the new Android 6.0.1 is: Doze power saving mode, the ability to manually configure permissions for installed applications and search context on the screen Now on Tap.
We are sorry that this post was not useful for you!
Let us improve this post!
Tell us how we can improve this post?