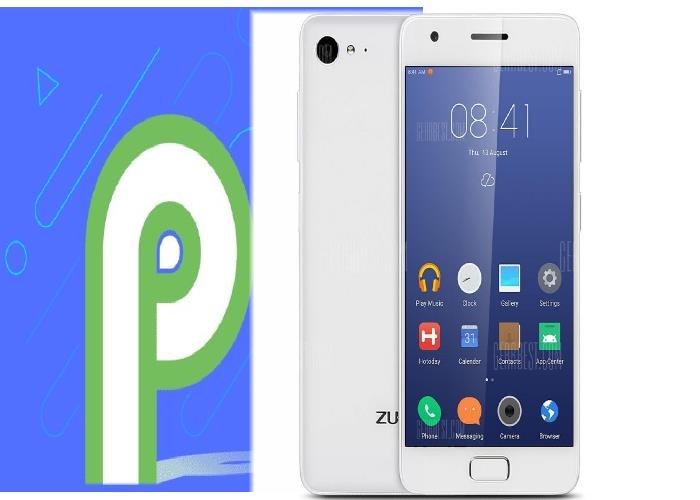 This is the collections of the best and stable Android 9.0 Pie custom roms available for Lenovo ZUK Z2 also known as Lenovo Z2 Plus. You just have to download and install them and choose best one to use as your daily driver on your phone.The roms are from different developers and teams from the XDA forum.

All custom made Firmwares are stable and very good for daily usage, you are also going to be receiving new updates from the Firmware developers and they also comes with all Android 9.0 and the possibility to add more exciting user customization for the advanced users without limitations.
ROMs should contain everything, including latest updated features. You are not required to install any Add Ons, simply scroll down and download any latest ROM below, Google Apps, flash it, and go!
What is Custom ROM?
Custom ROM replaces your Android Operating system (Stock ROM) which comes with your Phone or Tablet. As you all know Android is an open source platform where a developer can take all the source code from Google and build their own operating system images for Android phones and tablets from scratch. This Custom or Home built Firmware is known as Custom ROM. It comes with a kernel which makes it a fully standalone OS. So some developer in Android Community will customize the Android OS by stripping all the Bloatwares and makes it a pure Android experience with no carrier or OEM installed apps.
Reasons to install Custom Roms:
WHY in this day and age, anyone would want to install a custom ROM on their phone? The reasons is that there are a lot of features that people want from an AOSP version of Android/custom ROM that isn't possible on various OEM ROMs. a lot of modifications can be flashed in TWRP  that add more features. Then there are the people who feel that OEM ROMs,  are too bloated with useless features which, in turn, reduce the overall performance and battery life of the device. So flashing a stock-based custom ROM with Treble is a great way to get away from that setup.
What is Project Treble?
Project Treble shares low-level drivers and the rest of the operating system so that manufacturers and third-party developers can quickly and easily release updates. For devices with Android 8.x Oreo "out of the box" support for Treble is a prerequisite, and for older smartphones and tablets, the option is available to choose from.
Factory to Vendor:
Download
Treble TWRP Custom Recovery:
To Install Any Custom ROM, you need Treble TWRP Recovery on your device. Once you have installed TWRP, you can easily start installing Custom ROM or any mods on your Zuk Z2 device.
Download
Full Guide explaining about Treble (by KuberSharma):
https://forum.xda-developers.com/len…rting-t3778287
How to Install a Project Treble Custom ROM with TWRP
Download the Project Treble Custom ROM you want by scrolling down below
Copy or move that Zip file to the Lenovo ZUK Z2/ you want to install it on
Now boot up into Recovery Mode
Tap the Wipe button at the TWRP main menu
Swipe the white arrows to perform a factory reset
Tap the Home button once that completes
Then tap the Install button at the TWRP main menu
Browse to where you have the download ROM file
Tap the Install
Tap on the Custom ROM file you downloaded
And swipe the white arrows to the right to install
Then tap the Reboot System button to reboot into Android
Enjoy
Here is the list of Best Android P Custom ROM
1. Android P PR1 [UNOFFICIAL]
Android P PR1 [UNOFFICIAL] [by erfanoabdi] Android "P" is the upcoming ninth major version of the Android operating system. It was first announced by Google on March 7, 2018, and the first developer preview was released on the same day. The second developer preview is expected to be released at the next Google I/O developer conference. This ROM is ported from Android P-DP of Google Pixel XL (marlin) thanks to project treble.
Useful information:
* Firmware type: PORT from Google Pixel XL (marlin)
* Android version: 9.0 P – thanks to Project Treble
* Firmware status: Test
* ROM Author – erfanoabdi
* XDA forum Link
* Zuk z2 (z2_plus) A- Only (
Instructions :
for A-Only :
Download the latest ROM
Reboot to recovery
Extract and flash P-DP(n)-sGSI-Aonly.zip to system
Mount vendor in TWRP
Flash POST-sGSI zips from 1 to 3 in priority
Reboot
for AB :
Extract and flash P-DP(n)-sGSI-AB.zip to system
Mount vendor in TWRP
Flash POST-sGSI zips from 1 to 2 in priority
from Tools : HERE
– flash Permissiver.zip and FBE_Disabler.zip
if your device was encrypted from Wipe page choose "format data"
reboot.
2. AEX [OFFICIAL]
ROM][9.0.0][ALPHA][OFFICIAL][TREBLE] AospExtended ROM V6.0 by DavideVinavil
I've tried AEX 23rd Aug build and it just blew me away. Right from the smoothness of the ui to the app opening speed, everything makes AEX that much special. Obviously the rom at this stage lacks customization but I've got no complaints. P was just released few weeks ago and here we are with an almost stable build. Thanks davide for making z2_plus this awesome.
Rom Details:
Alpha release of AEX 6.0 android 9.0
Full working
Based on Aosp for Lenovo Zuk Z2
Source: https://github.com/zuk-devs
Kernel: https://github.com/cosmedd/android_kernel_zuk_msm8996
3. Nitrogen OS [UNOFFICIAL]
NitrogenOS P [9.0 | Unofficial | Non-Treble | by MR.HACKER5476] Nitrogen-OS Rom which focus on Stability with Featured Experience with solid AOSP-CAF Base.
What works:
WiFi
RIL
Mobile Data
GPS
Camera
Flashlight
Camcorder
Bluetooth
Sensors
Sound / Vibration
VoLTE
Fingerprint
Bugs?
Encryption
camera slowness when switching front to back and back to front.
Flashing guide:
-wipe data clean flash recommended
-flash rom
-gapps
-flash magisk 16.4 works tested (root optional) NOTE: flash root after first boot and done.
Firmware:
ROM OS Version: 9.x Android Pie
ROM Kernel: Linux 3.18.x
ROM Firmware Required: unlocked bootloader
Based On: AOSP
Version Information
Status: Testing
4. PixelExperience ROM
Official Pixel Experience [ ALPHA | 9.0 | PIE | TREBLE ]by Rodrigo Rodrigues
PixelExperience for Lenovo ZUK Z2 Plus [z2_plus]
What is this?
Pixel Experience is an AOSP based ROM, with Google apps included and all Pixel goodies (launcher, wallpapers, icons, fonts, bootanimation)Our mission is to offer the maximum possible stability and security, along with essential features for the proper functioning of the deviceBased on Android 9.0
Whats working?
Wifi
RIL
Mobile data
GPS
Camera
Flashlight
Camcorder
Bluetooth
Lights
Sound / vibration
Known issues:
Encryption
Maybe More Things that i don't know
Firmware details:
Android OS version: 9.0.0_r1
Security patch level: August 2018
Build author: Rodrigo Rodrigues
Source code: https://github.com/PixelExperience
ROM Developer: jhenrique09
ROM OS Version: 9.0 Pie
ROM Kernel: Linux 3.18.x
ROM Firmware Required: TWRP, Unlocked bootloader
Based On: AOSP
Version Information
Status: Alpha
Created 2018-08-22
DON'T FLASH GAPPS, ALREADY INCLUDED
Bugs:
Encryption
We are sorry that this post was not useful for you!
Let us improve this post!
Tell us how we can improve this post?