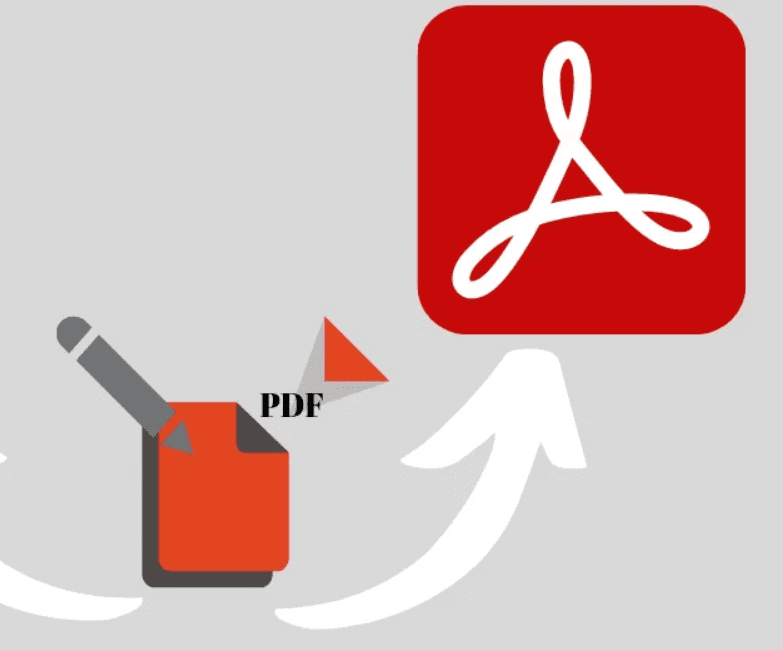 If you need to edit a PDF file but do not have Adobe Acrobat DC or Professional software at your disposal. Here are the 4 best alternatives to Adobe Acrobat to modify PDF files.
Why modify a PDF file?
A PDF or Portable Document Format is a format created by Adobe to allow the diffusion of unalterable documents, whatever the medium from which it is opened. Like a document printed on paper, but in digital format.
In general, a PDF file is processed and then exported from word processing or publishing software. Rather than trying to edit a PDF file, it is best, whenever possible, to edit the source document and then export it to PDF.
Because it must be said that there is not a lot of open-source software for editing PDF files. It's hard to find good free "all in one" software. But for simple PDF editing operations, you can use one of these 4 alternatives to Adobe Acrobat.
LibreOffice Draw
LibreOffice Draw is the drawing and layout software from the Libre Office suite. You may not know it, but it is an excellent software for editing PDF files. Just open any PDF file to get an edit view. You can with Libre Office Draw edit, insert, delete text and images. You can also easily rearrange the order of the pages and delete them. As you would with a word processor. A PDF export function is also available. The layout can be different if the original font is not present on your system but overall, I find it is the most complete software for editing PDF files.
Scribus
Scribus is free software for desktop publishing. This is the open-source alternative of Adobe InDesign. As of version 1.5, this software supports the opening of PDF files in vector format. You will be able to make minor additions or modifications because the editing of text is tedious. In return, the import of PDF documents is faithful to the original.
DOWNLOAD SCRIBUS 1.5 OR LATER
Inkscape
Inkscape is an open-source vector drawing software and offers an alternative to Adobe Illustrator. It perfectly supports the opening of PDF files and the rendering remains the same layout to the original. Partly thanks to its function of replacing missing fonts of PDF file with those whose name is closest. Only downside, it can only edit one page at a time.
DOWNLOAD INKSCAPE
pdfedit
PDFedit is a fairly old program that you can use to edit your PDF files. Functions for adding, deleting, rearranging pages are available as well as functions for editing text and images. The software has been in beta for many years and so do not expect any special features. An interesting function allows you to export all the text present in the PDF document. I found a bug with the functions of adding and editing text, so avoid if you want to use them.
DOWNLOAD PDFEDIT
Xara PDF
Xara PDF is an online PDF editor with advanced features to help convert, annotate, edit or split PDF files with ease. Unlike other editing tools that only allow small edits or annotations, Xara allows you to transform all the elements of a PDF document into a fully editable format. This means that you can change text, fonts, add or remove images, all while preserving a flawless look.
It can also come in handy when you need to repurpose any elements of your PDF document: you can take any images, texts, or graphics and incorporate them into a new document.
No software download is required, you just have to create an account on Xara Cloud to access its features.
Access Xara pdf
Conclusion
There is no free and perfect software for PDF editing. Adobe Acrobat remains the leader in the industry. Nevertheless, these software can render you good services for simple PDF file modifications. I would suggest Libre Office Draw to work on a multi-page document and Inkscape if necessary.
We are sorry that this post was not useful for you!
Let us improve this post!
Tell us how we can improve this post?