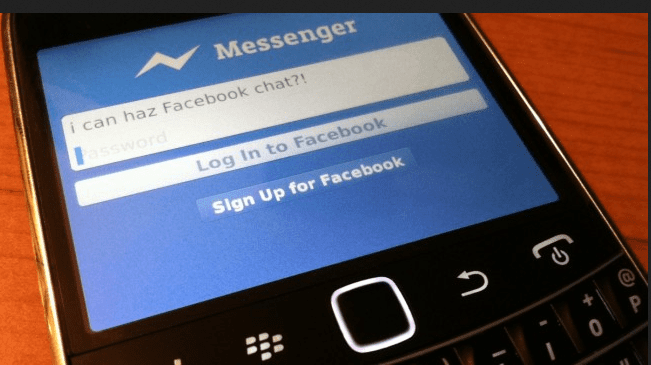 This is a simple solution for the Blackberry OS 7,6, and Os 5 users who lost their Facebook App after updating to the latest update some few days ago. BB Users can now downgrade their application to old versions and continue enjoying their old facebook features on their blackberry.
Facebook for BlackBerry was created to enable BlackBerry smartphone users to connect to the social network. After installation, users will be able to see and leave comments on the status of their friends, receive notifications, requests for friends and much more. The application has an intuitive and simple interface with conveniently organized likes, messages, groups and friends.
Users are unable to Sort out the facebook app issue, where the app suddenly changed to the browser format after updating it to the latest version. it now opens through the web browser and they can't access some certain features on their account. You can download and install the older working FB version 27 and 28  to solve the problem, it allows you open links within the Facebook app without launching the native Browser app.
Read More:
Download Latest Blackberry Link (All Versions) For Blackberry 10 Devices
Solution:
The solution to this problem is to download the old facebook app for blackberry and DO NOT UPDATE the app again.
Note: If you try downloading the app but you keep getting error message "907 Invalid COD File Not Found"  Go to Option-Application delete the new Facebook app on your blackberry and redownload the appropriate version for your blackberry OS.
Download Links For Old Blackberry Devices:
For Os. 6.0 (use blackberry default browser)
Download
For Os 7.0 and Above
( copy the file to pc, extract the content and install on your blackberry)
Download
Facebook Version v1.9
The old version 1.9 of Facebook for Blackberry is now available with, support for Facebook places service GPS and more.
Download
For Blackberry 10 users
You can use a third-party Facebook app called face10, This app works and behaves like the original Facebook app and also the best alternative which you can't underestimate it power and features, face10 is made by group of tech and developers called Nemory Studios. You Can Download Face10 on blackberry appworld using your BB10 phone like Q5, Q10 Z10, Z30, etc. BB10 users you might still be able to use Facebook for android on your phone, all you need to do is get the android apk app, side-load the Facebook.apk and install it on your BB10, just bear in mind that this method might work for you or it might not work, but if doesn't work just download the face10 app in link below.
It is essentially a lightweight version of the social platform that aims to offer services to low-end devices at faster speeds and best of all, with lower bandwidth. The tiny app weighs only 252KB and is very reminiscent of zero Facebook, only running natively on the Android platform and blackberry 10 devices instead of inside a browser. By installing the apk enjoy a simpler Facebook experience, just like in the good old days.
Download Links
Facebook lite for blackberry 10
Version: 10.8.31.4
Released: Apr 20th, 2016
File Size: 24 MB
Download
Facebook Messenger Lite
App version: 3.1
Download
(file may be too long, so you need to rename file ending with ".apk")
Download Face10 ( Use your bb browser)
Download
Download Facebook.apk ( Latest version )
Download
We are sorry that this post was not useful for you!
Let us improve this post!
Tell us how we can improve this post?