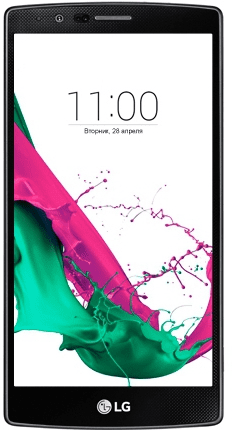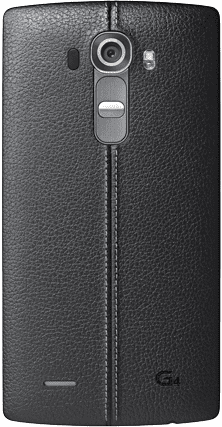 Specifications Overview:
Manufacturer: LG
Model: G4
Other names: H818
Released Date: 2015
Android Os: 5.1, 6.0
Battery : 3000mAh
Remember to make a backup copy of your personal files, contacts, messages and apps before installing this firmware.
Make sure Lg drivers, Visual C++ and LG flashtool are all install on your computer.

This is the Official new released Android 6.0 Marshmallow stock Rom available for the LG G4 Dual also known as LG-H818 with dual sim capabilities. Users can now update their phones by using the direct download links below, and by following the simple installation instructions in this post. The new Android 6.0 Marshmallow comes with many new features and great improvement which will make your phone more stable.

Specifications:
Overview
Manufacturer: LG
Model: G4
Other names: H818
Year of Released: 2015
Operating system: Android 5.1, Android 6.0
Battery Capacity(mAh): 3000
Sizes
Dimensions ( mm): 76,09 x 148,9 x 9,8
Weight (g): 155
CPU
Processor Type: Qualcomm Snapdragon 808 MSM8992
Clock frequency (MHz): 1800
Memory
Memory (MB): 3072
Built-in Memory (GB): 32
Communications & Connectivity
Phone: GSM (850, 900, 1800, 1900),
LTE (800, 1800, 2600),
UMTS (850, 900, 1900, 2100)
Bluetooth: 4.1
Wi-Fi: 802.11a, b, g, n, ac
Other: 2G, 3.5G
(HSDPA,+ HSDPA, HSUPA, HSPA),
3G UMTS / WCDMA, GPS, IrDA, NFC,
Qi, GLONASS
Multimedia
Screen size: 5.5 "
Screen Resolution (px): 1440 x 2560
Screen Type: IPS
Graphics Processing Unit: Adreno 418
Rear Camera (MP): 16
Autofocus: yes
Flash: yes
Front Camera (MP): 8
Speaker: mono
Headphone Output: 3.5
Other: FM-radio, G-Sensor, Gyroscope, light
sensor, proximity sensor, digital compass
Management and input
Touch screen: capacitive
Expansion
Memory cards: microSD, microSDHC, microSDXC
Connectors: MHL, USB-Host / OTG, microUSB
Available Firmwares Android 6.0 Marshmallow
Most of the download Links are not in english language i recommend using Google Chrome Browser for automatic translation to English Language
H818P10C_00.kdz (1.60GB)
Download
H818P10D_00.kdz (1.64GB)
Download
H818N (P) 20A _00.kdz (1.56GB)
Download
H818P20B_00_1219.kdz (1.55GB)
Download
Link for official firmware with image partition system for H818P10D_00.kdz (1.09GB)
Download
Other Important Files To Download
LG Bridge 1.1.4
Download
LG Bridge 1.1.6
Download
LG Bridge 1.1.14
Download
LG Bridge 1.1.16
Download
LGUnitedMobile_Win_Driver_Ver_3 .14.1 (LG Drivers For G4)
Download
LG Flashtool 2014
Download
How To Install Marshmallow Firmware Lg G4
Install the LG G4 USB drivers on pc
Download the Android 6.0 firmware file; and LGFlashTool Install them .
Make sure you have Visual C++ Install on pc.
Power off your smartphone, wait a few seconds and then enter fastboot mode on your device also connect your LG G4 with your computer.
Transfer the KDZ firmware file to the LG Flashtool 2014 folder.
Now run the LGFlashtool2014.exe executable file.
From Flashtool select "Select Type" and pick CDMA; also ensure the "PhoneMode" is DIAG.
Now, click the icon to the right most part of 'Select KDZ file' and the select the firmware file: E.g H818P10D_00.kdz
You now have to choose between CSE flash (which will wipe the system of your phone before the update is applied) and Normal update: choose CSE flash only if you are coming from a custom ROM firmware.
Finally, click the Start button follow other on screen prompts and wait while the update operation is being completed.
We are sorry that this post was not useful for you!
Let us improve this post!
Tell us how we can improve this post?