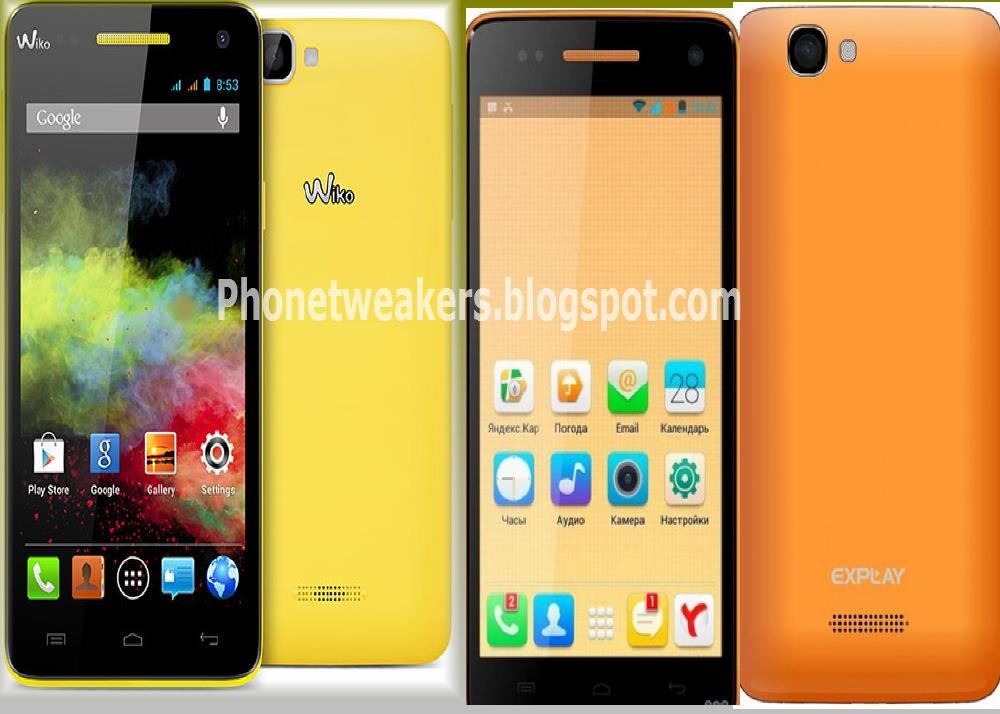 Wiko Rainbow/Explay Fresh Smartphone Specifications,Rooting, Recovery and Firmware.This is the available official firmare, custom recoveries, rooting and specifications for Both The Explay fresh and Wiko Rainbow android smartphones.

The wiko Rainbow is the same as The Explay Fresh they both have the same specifications and hardware. The only difference is the Model and Device Manufacturer.
The Explay Fresh was released by explay in the russian market, while The wiko Rainbow was realeased by wiko in different countries/region.
Specifications and features of two budget smartphone known as Explay Fresh and Wiko Rainbow.
OVERVIEW OF THE EXPLAY FRESH SPECIFICATIONS
Manufacturer: Explay
Model: Fresh
Year of issue: 2014
Operating system: Android 5.1
Battery. (mAh): 2000
OS: Android 5.1
Screen: "5"
The weight: 168 gr.
CPU: 1 300 MHz.
Memory: 4 GB.
Year of issue: 2014

OVERVIEW OF THE WIKO RAINBOW SPECIFICATIONS
Manufacturer: WIKO
Model: RAINBOW
Year of issue: 2014
Operating system: Android 4.4
Battery. (mAh): 2000
OS: Android 4.4
Screen: "5"
The weight: 168 gr.
CPU: 1 300 MHz.
Memory: 4 GB.
Year of issue: 2014
Explay

Or Wiko (Depending On Model or Region)

Fresh/ Rainbow (depending on Model Or Region)

Android 4.2, Android 4.4, Android 5.0, Android
5.1
GSM (900, 1800), UMTS (900, 2100)

2 2G, 3.5G (HSDPA, HSUPA), 3G UMTS / WCDMA,
GPS,
Graphics Processing Unit:

FM-radio, G-Sensor,
Light Sensor, Proximity Sensor
DOWNLOAD CUSTOM RECOVERIES
LOLIPOP CUSTOM RECOVERY
How To Root
Rooting any of this phones is very easy. You can easily root the phone by using kingroot.apk, follow the simple steps below:
Tap on the KingRoot Icon to Open it. Once KingRoot Application is launched
Tap on the Start Root Button to begin the root process.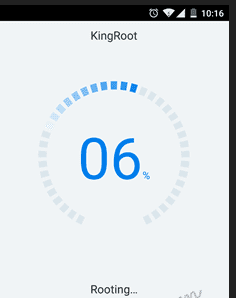 KingRoot will start the rooting process.
Within a minute or two you will be able to see the Big Green Tick, which signifies that your device is rooted successfully.
OFFICIAL FIRMWARES/ROMS DOWNLOAD LINKS
This is the original stock rom for both the Explay fresh and Wiko Rainbow smartphone, flashing this rom will help you to unbrick and refresh your phone to factory default and solve many problems. Just download the stock firmware below and flash with
Sp Flash tool.
All Official Firmware 4.4.2 (KITKAT) KitKat from Explay
Official firmware Kitkat from Explay Fresh v1.13 All firmware
==========================================================================
Official firmware KitKat from Wiko Rainbow
==========================================================================
OFFICIAL LOLLIPOP UPDATE 5.1
This lolipop update will work on Micromax A120, Wiko Rainbow and Explay Fresh. Remember your bootloader must be unlock, and you must have a lolipop custom recovery before you can install the rom this is how to unlock bootloaer:
Click on reboot to bootloader
Connect your phone to Pc and Open fastboot on pc
Follow the instruction on your phone.
How To flash the custom recovery:
1. goto recovery
2. select reboot to bootloader
3 open fastboot in pc and type:
fastboot flash recovery recovery.img
Or you can also use Mobileuncle.apk on your phone without pc, download your recovery below and follow the instuctions here.
LOLIPOP CUSTOM RECOVERY
Download
Download The Lolipop Rom (873MB)
HERE
Or
Alternate Download Link
We are sorry that this post was not useful for you!
Let us improve this post!
Tell us how we can improve this post?