The 8-ball pool game is one of the most played online games right now. More and more people are indulging in pool games because they are fun, build focus, improve critical thinking, and sharpen your mind. Given the current situation, most of us are staying at home to maintain social distancing. An online pool game is a wonderful way to pass your time.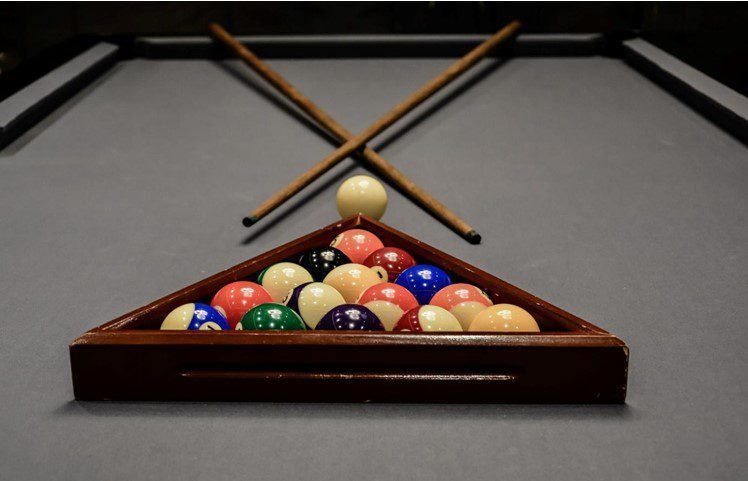 It helps in improving cognitive function and is super fun. The best part is that the online gaming versions are also amazing and come with a wide array of features.
However, most people complain that they miss shots while playing pool. There are a few reasons why they miss the shots they should make. Can you figure out which mistakes might be the most common ones? Download the play 8 Ball pool game and get started.
Check out more articles:
Top trends of mobile gaming apps of 2021
Popular and Exclusive Fun Wii Games for Couples
If people are not careful and don't have 100% focus, you can miss the shot. Inaccurate and inconsistent visual alignment is another reason. If a person does not accurately align the cue and tip for the shot, they will miss the game. If the player lacks understanding or intuition of adjusting aim, force, and throw, they will miss the stroke. And excessive throws due to clinging/skid/kick in an online pool can make you lose the game, and this is why you should be very careful.
To win, you need to make the right shot. If you are focusing too much on leave and not enough on the shot, then there is a reason why you will miss the same. For example, if a player has the wrong perception of cue alignment or the tip contact point, they might miss the shot. In offline pools, most people miss shots because they have poor eyesight, or their eyes, head, and body are not still. So a pool enthusiast must take care of all these points to make it big in the contests.
Mistakes to avoid so that shots are not missed!
1. Avoid impossible shots:
One of the major blunders that they commit is that they defy physics. You should know your limits and not go for shots that are impossible for you to get. If you miss, you will waste your turn and probably miss simpler shots.
2. Overestimating your rivals:
If your opponent is a great player, then you should learn from them. Do not overestimate because that will put a psychological barrier, and you will not focus fully. You will always be very conscious about your decisions and be so afraid of losing that you will end up missing shots. Do not let all these thoughts ruin your game.
3. Potting without a plan:
You must have a road map in mind when you pot a ball. Without a strategy, you cannot win an 8-ball pool game. A series of potting balls constantly boosts your chances of winning. Your opponent will outperform you if you play aimlessly.
4. Overconfidence:
If you are overconfident about the game, you might miss shots. Keep your feet to the ground in an online game because so many skilled players are sitting on the other side of the screen. Make a strategy and play wisely.
5. Not knowing about your opponent:
If you want to smooth gameplay, we would suggest you keep track of your opponent to know their weak points. But, of course, it would disrupt their gameplay. It will simply nullify their plans by throwing challenges at them. The better you understand the strategy of the opponent, the more your chances are of winning.
6. Weak break shots:
A break shot is played at the beginning of the game to disperse the balls.
You already have the upper hand if you get to play the break shot because you can now pot more balls and claim them.
So make sure you make the most of it. Having a weak break is the last thing you want while playing pool online.
7. Anxiety:
Anxiety can kill it when it comes to a pool game. Even if you are playing online, you might make wrong moves because of anxiety. Try to stay calm and always remember that it is just a game. Take a few deep breaths, and you are good to go.
8. Not Calculating shots:
You can also miss shots when you are not calculating.
You can do that if you are an expert player, but try to calculate the shots if you are a beginner. Otherwise, you will miss them. Once you get the hang of the games, you will not need to do all of these.
9. Fouls:
Some silly fouls can make you lose the game quicker than you think. Try to avoid them as much as you can. A great tip would be not randomly hitting balls without calculating first.
Conclusion
If you are playing an 8-ball pool game, you will miss shots at the beginning. No one is born a champion, and this is why you need to practice and show your dedication.
Given the current situation, we are sure that you have time in your hand after office. Devote an hour or two, and you will become the master of the game over time. Enjoy a wholesome gaming experience at the topmost sites. To know how gaming has been surging in many countries with untapped markets, read this article by Forbes.
We are sorry that this post was not useful for you!
Let us improve this post!
Tell us how we can improve this post?