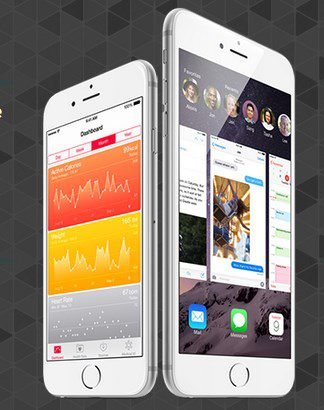 Using online checker is the best, if you bought used Apple device or you are planning to unlock your device. No need to download any software – just enter your IMEI number and push the button. IMEI is a unique number assigned to your iPhone. This identifier is used while reporting the phone as lost or stolen in order to block the device or if you wants to know the iCloud status of your iPhone, iPad or iWatch.

Benefits of using online Apple IMEI checker:
To Check device iCloud status.
You can Check if the phone has been reported as lost/stolen anywhere in the world.
Almost all countries and mobile operators are supported (including USA, United Kingdom, Canada, European Union, Japan, Australia, China etc.)
All Apple devices/phone models are supported e.g iPhone, ipad, iwatch
When buying a used iphone, you will be able to know if it's not been reported to the police as LOST/STOLEN and the IMEI number is not blacklisted.
Know your phone carrier and network.
Know your Find my iPhone and iCloud unlock state.
How to use:
Click and visit any website of your choice.
Dial *#06# to see the IMEI number on the screen.
Enter IMEI to the field above (Do not forget to pass a captcha test.
And then just click the button in order to check IMEI in the international database.)
Verify that the IMEI is CLEAN and the phone is not blacklisted. (Now you can be sure whether the ESN is bad or clean).
How can i find IMEI?
Go to Settings
General
About and look for your device's IMEI
Before trying anything else, you can try simply dialing *#06# on your iPhone (or any mobile phone), this should retrieve the IMEI number. Give it a moment and the IMEI will appear on the screen , this little number dial trick actually works to retrieve the IMEI on other cell phones too, not just the iPhone.
The iPhone 5/5c/5s/6/6+ and the original iPhone have the IMEI number engraved on the back of the phone, near the bottom.
For find imie, you need remove sim card tray from device, and then you can find imei on it. (not on all models you can find imei via sim tray)
List of online IMEI checker:
1. iphoneox
Welcome to iphoneox.com – free online iPhone IMEI checker with simlock status!
Check your iPhone details
product description.
Apple warranty and activation info.
Find out if your phone is locked to the carrier.
check Activation Lock Status (make sure Find My iPhone feature is OFF before purchasing a device).
Ensure that your phone is not LOST or STOLEN
Use our paid IMEI check services in order to check more.
Check them out Here
2. iunlocker
Using iunlocker you can check your iPhone imei or serial number on model, size, color, serial number, coverage status, find my iPhone status, simlock and another information.Also you can check any Apple device with sn Macbook or iMac or iPad or AirPods any device. visit our website Here to get started.
3. imei24
With imei24, after checking the IMEi number you will receive the following information from iPhone servers. The data will include: –
network and country from which iPhone comes from.
purchase date of iPhone device.
system version for iPhone device.
warranty information for iPhone device.
Not always all information are available, if you provide the IMEI number, you will receive all current data For iPhone you will get info about activation lock status (Find My iPhone) and also blacklist status. All information comes from a free public manufacturer database. All results are presented for educational purposes only
visit our website Here to get started.
4. ifreeicloud
Ifreeicloud an online provider of Apple device lookup services. We've specialised our site over the years in all sorts of IMEI Check services. If there's anything you want to know about your device, you'll find out here…
Is it Activation Locked? Is it reported lost to Apple? Is it blacklisted? When was it bought? What country and company was it sold by? Is it carrier locked? What network is it locked to? We can give you all the answers in just a few seconds at a time! Check out the official website Here
5. imeipro
Imeipro is a Free international IMEI blacklist checker. Make sure the phone has not been reported as LOST / STOLEN . Now you can be sure whether the ESN is bad or clean. Note that blacklisted phones can not be used with most mobile operators.
Note that you are able to file a claim regarding missing phone in case your mobile device has been LOST or STOLEN. Use our free online IMEI reporting facility in order to place IMEI number to IMEIpro worldwide blacklist database and increase the chances of missing device being identified and returned. Just complete the online form and make lost phone being searchable worldwide.
visit our website Here to get started.
We are sorry that this post was not useful for you!
Let us improve this post!
Tell us how we can improve this post?