This is the collections of best Custom rom and Firmware available for the LG L90, the unofficial Firmware listed in this post has been confirmed working on all LG L90 D405, D410 and D415 device variant. You just have to download and install them and choose best one to use as your daily driver on your phone.

I didn't develop or own any of the firmwares collections in this post, i am hereby using this medium to thank all the developers who has taken there time to develop for our old device.
This Custom firmware collections is only available for the LG L90 D405, D410 and D415 smartphone models only, do not attempt to install on any other android smartphone. The Android 6.0 and Nougat 7.0 Rom are all available for you to test and choose the best one for you.
Note: You must have a Custom recovery Installed on your phone in other to Install a custom rom or a modified stock firmware. Download custom TWRP recovery below:
TWRP RECOVERY:
Download flashable zip
TWRP_2.8.0.0_26.09.14_L90.zip
Or
Download img file
TWRP_3.0.2-0_300516_L90.img
and other latest versions
For how to install recovery check out this link here on xda
For More Games and Tutorials
Rom list updated today: 26/05/2017 more custom Roms will be added soon
All Android 7.0 Nougat Roms
[OFFICIAL] LineageOS 14.1
Source: xda-developers
Developer: @ Mobiusm
Update: Weekly
Many changes applied and bugs fix in this version
Download: Lineageos 14.1 Nougat
=========================================================================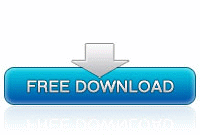 Unofficial Resurrection Remix Android 7.1.2

Source: xda-developers
Author: @ Ppajdek
Version: 5.8.3
How to install:
– Go to recovery
– Full wipe
– Flash ROM .zip file
– Flash gapps (optional)
– Reboot and Setup the rom
Changes:
04/18/2017
Mic fix
March security patches
Download:
RR-N-v5.8.3-20170418-w7-Unofficial.zip
==========================================================================
[OFFICAL] Android Ice Cold Project (AICP Nougat)
Source: xda-developers
Author: @ Mosimchah
Update: Weekly
Version: 12.1
Download Links:
AICP-ROM drive ( Latest updated versions)
Or
Download (old versions)
==========================================================================
[UNOFFICAL] SlimROM android 7.0 Nougat
Source: xda-developers
Author: @ SlimShady's
Update: 02/12/2017
Version: on Alpha
HOW TO INSTALL:
1. Download the ROM and the GApps and place them on your SD Card/Internal Storage.
2. Reboot phone to TWRP.
3. Wipe data, cache(factory reset), dalvik/art cache and system.
4. Flash the ROM and GApps.
5. Reboot System. (First boot takes 5-6 minutes. Be patient.)
DownloadSlim-w7-7.1.1.build.0.11-UNOFFICIAL-20170212-1720.zip
==========================================================================
All Android 6.0 Marshmallow Roms
OFFICAL CyanogenMod 13
Source: xda-developers
Author: @ Quarx
latest build date Nightly: 12/19/2016
latest build date Snapshot: 8/20/2016
Download Links:
Download Nightly (Google Drive)
cm-13.0-20161219-NIGHTLY-w7.zip
or
Download Snapshot ( More stable) from Google Drive
cm-13.0-20160820-SNAPSHOT-ZNH5YAO0J8-w7.zip
==========================================================================
[OFFICIAL] Resurrection A Remix marshmallow
Source: xda-developers
Author: @ Ilikekpk
Update: 15.11.2016
Version: 5.7.4
Download Links:
ResurrectionRemix-M-v5.7.4-20161115-w7.zip
Or
old builds:
Download
==========================================================================
UNOFFICAL SlimROM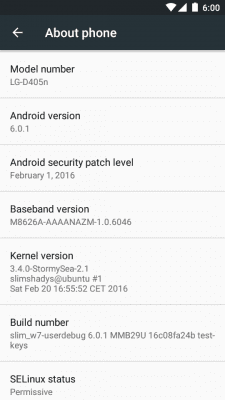 Source: xda-developers
Author: @ SlimShady's
Update: 20/01/2017
Version: on Alpha
Download:
Slim-w7-6.0.1.build.2.0-UNOFFICIAL-20170120-1638.zip
==========================================================================
[OFFICIAL] OrionOS

Source: xda-developers
Author: @ GrinningFerret
Update: 9.5.2016
Base: Slim
Version: Stable
Download Link:
OrionOS-w7-2.6-OFFICIAL-20160905.zip