This is the original stock rom for the Meizu PRO 5, flashing this rom will help you to unbrick, update and refresh your phone to factory default and solve many problems. Just download the stock firmare below and flash it on your phone.
Warnings:
1) Please do not upgrade the phone with non-official firmware
2) Upgrading international version phone with the mainland China Simple Chinese version firmware may lead to compatibility issues
3) Before upgrading, check that the battery has at least 20% capacity
For More Games and Tutorials
4) Selecting "Clear data" will delete all personal data ( such as Notes, Email, and Contacts); whereas the internal storage for Music and Camera photos …etc. will remain intact.
5) Already opened system permission (ROOT), the user must select "Clear Data" to clear phone data for firmware upgrade, Otherwise, it may cause abnormal system or application error ;
6) After upgrading the firmware, if system reboot or application force close, please try to reset your phone or re-upgrading (Settings-> phone->Storage->Factory reset to reset the phone)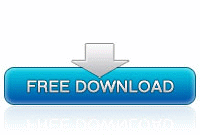 Upgrade procedure:
1) Copy firmware "update.zip" onto the phone, open the "Documents" and click the firmware "update.zip" to upgrade firmware

2) System upgrading, please do not shut down the phone
3) The system will automatically reboot after upgraded
4) After boot up, please check "Settings->About" to verify the correct firmware version is installed
Download Links:
[Firmware release] Flyme OS 5.1.2.0 Stable For MX5 PRO
Download
Version 5.1.1.0A
Download
OS 5.1.2.0G Flyme International Version
Download
Version 4.5.4.2i Flyme
Download
Official Latest Firmware:
Flyme 5.1.12.0G
Download
Flyme 5.1.11.0G
Download
Flyme 5.1.10.0G
Download
Flyme 5.1.8.0G
Download
Flyme 5.1.6.0G
Download
Check out more at the official website here