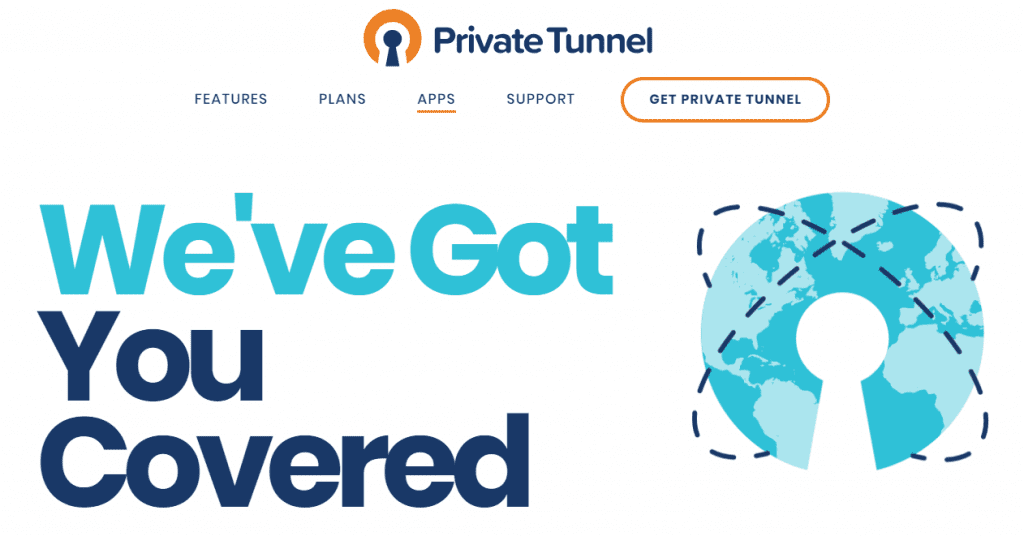 Here is my top 10 free list of Virtual Private Network for PC with a high degree of reliability that encrypts your connection to all your internet resources. This free VPN extension after download and install will act as a browser proxy, with unlimited bandwidth, easy to setup and works on all major browsers like chrome, Opera, Firefox, Yandex and many more, MAC version is also available.

This helps to take full advantage of the Internet connection and easily hiding the IP address from one account, not only when working on a personal computer, but also from a variety of mobile devices.
1. FriGate
The FriGate extension improves page loading speed
The plugin opens access to many websites that are blocked in many countries, and encrypts traffic to the site. Users can install a special extension of FriGate UA. It access to many blocked social networks, as well as Yandex and Mail.ru services in russia.
Supported browser platforms:
Google Chrome
Opera
Mozilla Firefox
Chromium
Special features:
Blink and Gecko-based extensions produce site optimization and compression using the PageSpeed ​​Optimization Library.
Free version with easy installation and configuration, preserving anonymity and connection speed when accessing blocked resources Yandex and others.
Advantages (Pros):
supports flexible settings.
provides data encryption and change of IP-address.
provides access to any sites.
easily establishes redirection of information to a specific country.
Disadvantages:
Presence of advertising.
Inability to use the extension for all resources.
2. Zenmate
ZenMate extension provides gigabit speeds
The free VPN extension trial version of this German plug-in is limited in time; it provides safe and confidential surfing of the entire Internet, differs anonymous IP-address, as well as guarantee complete absence of any records of user activity. This extension work on the following web browsers:
Mozilla Firefox,
Google Chrome
Opera.
Special features:
Virtual Private Network to bypass the blocking of resources and change the IP address.
High quality and technical component, strict observance of privacy policy.
Advantages (Pros):
Ease of use of the VPN service on desktop and mobile devices.
Presence of basic privacy features and full protection.
Disadvantages (Cons):
Problems of overall performance.
It often depend on the location of remote users who access the private network.
3. Hide My IP
Plug-in Hide My IP has a unique option to encrypt user data
This is one of the best privacy plugin extension for your browsers, it is highly efficient in blocking of cookies and it also protect the user from hacker attacks. It doesn't conflict with your installed antivirus and firewalls, and it and also reliably hides the current IP address of your computer.
Supported Browsers:
Google Chrome
Opera
Mozilla Firefox
Chromium
Yandex
and others.
Special features:
The application allows you to change the IP address at any frequency and has an identifier with unique encryption.
Easy installation utility and ease of use, multi-platform, full guaranteed anonymity of Internet surfing.
Advantages (Pros):
Versatility and full compatibility with any currently known web browsers.
Ability to select frequency of IP-address change, in terms of connecting to the server within the zone.
Disadvantage (Cons):
Collection user data for advertising or analytical purposes.
4. Hoxx VPN Proxy
Hoxx VPN Proxy extension is easy to install
Hoxx VPN Proxy extension is designed to unlock prohibited sites and conceal the actual location of the user. It reliably protects personal data on the Internet, works in any versions of Windows, MacOS and Linux with support for Mozilla Firefox, Google Chrome and is based on Chromium, and there is also an Android application.
Special features:
Service for anonymous visit of blocked resources at high speed with full data protection.
A wide range of free servers, 1024-bit end-to-end encryption, easy imitation of activity from other countries, data protection.
Advantages (Pros):
Highly reliable encryption of information.
A constantly growing number of servers.
Multi-language interface is available for non-English users.
Disadvantages (Cons):
Weak technical support service.
Insufficiently high rates of connection speed and the need to install a native browser in the Android version.
5. Windscribe
Windscribe plugin provides protection against identity theft
Windscribe is a secure and reliable VPN service that provides free connection with monthly traffic of 2.0 Gb (10.0 Gb if you confirm your postal address) and access to eight servers in different countries.
Supported platforms:
Google Chrome,
Opera,
Firefox
Android.
Special features:
In the free functionality there are limitations on the amount of data and the number of countries.
The service encrypts all work on the Web, the logs are not saved, personal data leakage stops.
Advantages (Pros):
Complete anonymity of the user on the Web with a simple Firewall function.
Ability to use all Internet services.
Providing full access to content that is intended only for users of certain countries.
Disadvantages (Cons):
Noticeable limited traffic in the free version.
6. TunnelBear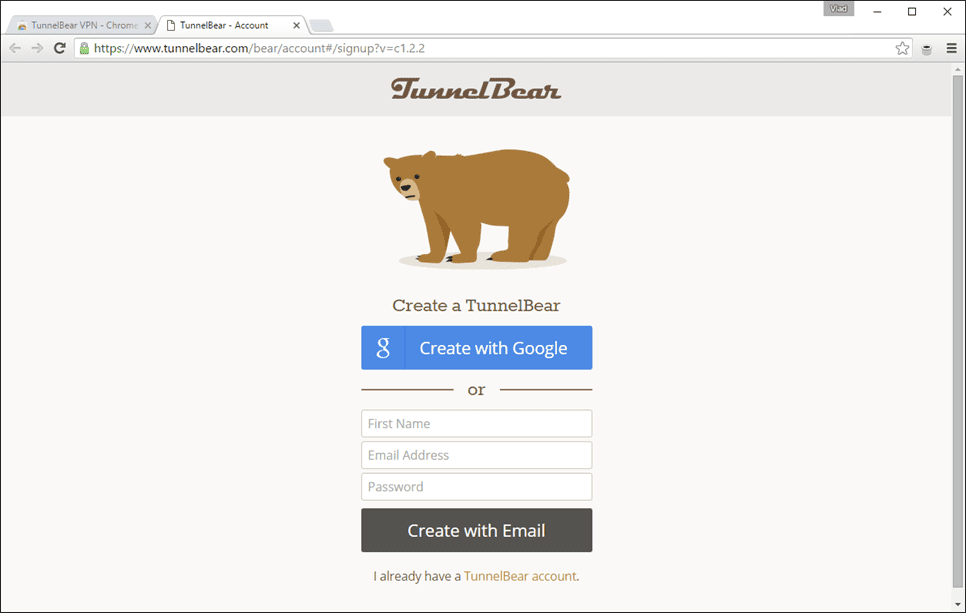 TunnelBear has a convenient auto mode
One of the most simple and very easy to use free options for VPN services. It is distinguished by traffic that is not recorded in the logs and highly efficient encryption of user data. The utility is cross-platform and works on: Windows, Linux, mac OS, Android and iOS, and also has extensions for Chrome and Firefox.
Special features:
Application and plugins with connection security with strong 256-bit encryption.
High security due to built-in emergency disconnection (Vigilant Bear) and "dual" VPN (GhostBear).
Advantages (Pros):
Convenient and intuitive interface.
Encryption of traffic in terms of connecting to public networks.
No speed limit.
Disadvantages (Cons):
limited free version of 500 MB per month.
Not very good for streaming and watching Netflix.
Use of geo-blocking content.
7. Trust.Zone
Trust.Zone extension has a detailed section with basic useful information
Highly reliable and affordable version of VPN service for novice users. It is a stable Internet tool, encrypting data and not logging actions. The free option is limited to 1.0 GB traffic and the ability to connect only one device. Supports: Windows, Mac OS, iOS and Android.
Advantages (Cons):
unlimited speed.
unlimited traffic.
simplicity and convenience of work on the web.
Disadvantages (Pros):
Reduced bandwidth under actual load conditions (90 Mbit / s. Instead of the stated rates of 100 Mbit / s.).
8. Hotspot shield free
Hotspot Shield Free Utility is presented by the developer AnchorFree GmbH
This free and popular extension keeps user privacy when connected via free Wi-Fi points, as well as wired and wireless home or public networks. Daily traffic is 750 megabytes. Supports: Google Chrome and Mozilla Firefox, as well as Android.
Special features:
Software for secure data transmission over an encrypted connection.
Advantage (Pros):
The presence of the activation of the VPN utility in automatic mode when connecting to a potentially unsafe wireless network.
Absolute security on the Internet without storing and transmitting user personal data.
Disadvantage (Cons):
Free version with limited locations, unstable performance.
9. Speedify
Speedify utility does not monitor Internet traffic
A high-speed VPN client for personal computers offers users several modern and attractive features. These include the maximum level of performance as a result of combining fixed broadband Ethernet access and a mobile 3G / 4G connection. Platform support: Mac, Windows, iOS and Android.
Advantages (Pros):
High connection speed, guaranteed data protection and a clear privacy policy.
Disadvantages (Cons):
Monthly traffic limit of 1.0 GB (4.0 GB only in the first month of use), the presence of several low-level configurations.
10. Private tunnel
Expansion of Private Tunnel does not allow sharing torrent files
A popular service designed for anonymous internet surfing and access to any resources blocked in the region. It has first-class encryption and reliable service. At the same time there is no possibility to view the content on Netflix, Hulu or BBC iPlayer. Platform support: Mac, Windows, iOS and Android.
Advantages (Pros):
A small service network is well optimized and fast.
Quite decent technical support service.
Disadvantages (Cons):
limited free package of services provided.
Periodic unstable performance indicators.
We are sorry that this post was not useful for you!
Let us improve this post!
Tell us how we can improve this post?