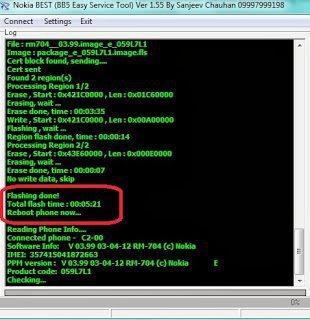 At the moment the latest firmware flash file for the Nokia Asha 502 Dual SIM RM-921 is version 14.0.6 which is available for download in this post. It is very important to know your phone information and details before flashing. Your Phone model and RM can be found on the white label beneath the battery (for dead Nokia phones), or by dialing *#0000# on your Nokia Asha 502 Dual SIM..
 You will need to flash your phone if its :
    Working slow,
    You forgot your password,
    Need to unlock/ can't remember your security code
    Phone is completely brick/dead due to outdated or corrupted firmware.
This flash file will restore your Nokia 502 to original factory settings, you will need to backup your important data like messages, contacts and images. Otherwise you will lose them.
Important:
Do Not Attempt to Flash old firmware on a Nokia with latest firmware already installed this will brick or damage your phone.
Always ensure you are flashing the correct flash files by dialing *#0000# or by checking the white label beneath the battery( for dead Nokia phones), for your correct Nokia model and RM.
Always ensure you flash latest firmware or flash files only.
Flashing a firmware for another model will kill your phone.
Always ensure you use a good data USB Cable.
FIRMWARE DETAILS:
Firmware: Nokia Asha 502 Dual SIM
Type: RM-921
Firmware Version: 14.0.6
Language: Russian, Ukrainian, English, German, Bulgarian, Romanian
Pr.code: (059V3M2 VAR EURO EA1 6A CV 4GB)
This Nokia Asha 502 Dual SIM RM-921 firmware archives includes: the MCU, PPM (includes all languages)and the CNT flash files.
Download Links:
version 14.0.6 (Recommended support all Product codes):
Direct download link
Flash File V14.0.6 ( it contains all MCU, PPM, CNT files 059V467):
Download
What is Flashing?
Flashing Nokia Asha 502 Dual SIM  means:-
Re-installing or Updating the operating system.
It means to load a different version of Operating System.
A firmware/flash file is a flashable ROM which you can install on your Nokia phone using a windows computer, it will help you change or upgrade your operating system. Re-installing the OS usually make it faster, provide better battery-life or add new features.
How to Flash/install:
Before You Can Flash Your Phone You Need To Download And Install Below Files from this post: Nokia BB5 Easy Service Tool Flasher And Download Link.
1. Your Phone model and RM can be found on the white label beneath the
battery (for dead Nokia phones), or by dialing *#0000# on your Nokia
Asha 501 Dual SIM.
2. Scroll up to Download the flash file/ firmware which contains the MCU+PPM+CNT above in this post or click  Here.
For More Games and Tutorials
3. Extract the downloaded firmware in a folder and name it according to your phone e.g RM-xxx (xxx-is your phone rm version).
4. Install Nokia bb5 easy service tool software and double click on best icon to open.
5. Set up the Nokia Best program as seen in the screenshot below, just follow the highlight areas.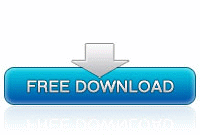 6. Select the model number of the Nokia phone you wish to flash from the model list. NOTE: The Nokia phone's RM-Number represents the phone's model in the Nokia Best program. Simply select the correct RM-Number for the phone.

7. Select your MCU, PPM1 and CNT1, boxes, simply click on each of them. And on each click, a window pops up, navigate to the folder where you save all the flash files or the specific flash files for the phone you wish to flash then; open the folder. The exact file for the box you have clicked would be displayed to you, simply double-click to select it.
8. Remember to check the Use Ini, Manual, DeadMode, boxes and remember to change the flash settings to Full Flashing or Manual as seen on the image above before you begin flashing.
9. Now, connect the phone you wish to flash to the PC using the compatible USB Cable or FLS device then; click on the Red FLASH icon
10. After few seconds, Nokia Best asks you to Connect the phone to the
interface, simply remove the phone's battery and re-insert it then,
press the phone's power button just once. Nokia best should now see the
phone and the flashing process should now start fully.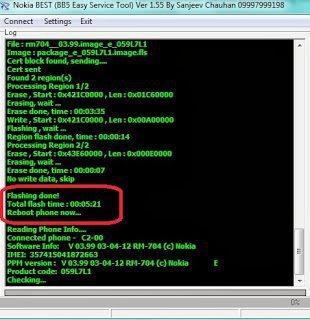 If flashing doesn't start press ur phone power button for one second,  BEST (Bb5 Easy Service Tool) will starts…if it doesn't close BEST, remove your phone battery and re insert, and do these steps again. Wait at least 10 minutes to complete the progress. flashing done message will appear, your phone flashed successfully and phone automatically restart,remove the USB cable and do factory reset.
Other Available flashing software and programs:
Nokia Software updater (Internet connection needed)
Nokia phoenix service software
JAF Flasher
BB5 Easy Service Tool (Recommended)
After downloading correct firmware above, you can flash this firmware on
any Nokia Asha 502 Dual SIM  using your original USB data-cable and with the help of
special softwares like Phoenix, JAF and BB5 Easy Service Tool.