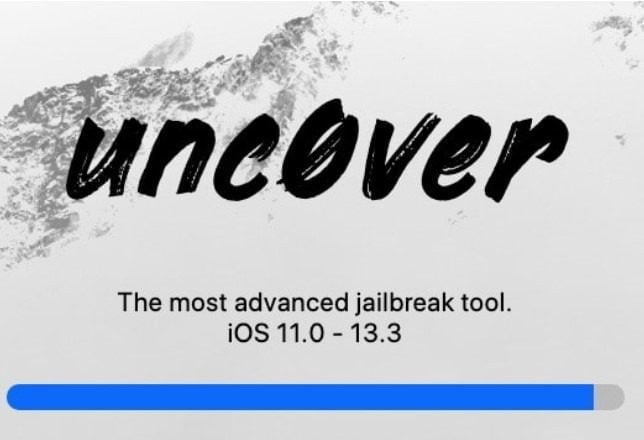 Unc0ver Jailbreak iOS 13 for iPhone XS, iPhone XR, iPhone 11/Pro. It's finally here: after a long wait, the method to Jailbreak iOS 13 on iPhone XS, iPhone XR, iPhone 11/Pro has been made public.
For a long time, as we know, the uncover jailbreak 13.3 is available for all older Apple devices, but from today the iOS 13 Jailbreak has been made available also for newer Apple smartphones, such as iPhone XS, iPhone XR, iPhone 11/Pro.
So if you have one of these devices already upgraded to iOS 13 (up to 13.3 actually), from today you can finally make the Jailbreak and push your Apple device to the maximum.
If you too have been looking forward to the release of uncover Jailbreak iOS 13 for these new Apple smartphones, then I don't want to waste any more time. Let's start now with the guide to reach your goal and customize/upgrade your Apple device to the maximum.
Check out more:
How to Install IPA Without Jailbreak With Cydia Impactor on iPhone, iPod and iPad.
How to remove or bypass iCloud activation lock on iOS 13 with Checkra1n
Easily downgrade iPhone or iPad with ReRa1n
Some information about Jailbreak iOS 13 with Unc0ver:
The guide is extremely easy and quick to follow, even for less experienced users.
This procedure DOES NOT void the warranty of your Apple device.
Execute everything at your own risk, taking responsibility for the case (even if the procedure is very safe).
This is a semi-tethered Jailbreak: when you restart your Apple device, the Jailbreak will be "lost". To reactivate it, you'll need to open the unc0ver app and follow the steps you'll see in the guide. These are just a few simple, very quick steps that you'll need to redo every time you restart your device.
Unc0ver v4.0.0 is particularly noteworthy because it is the first public jailbreak to support A13 devices. It also became the first public jailbreak to support iOS 13 on A12 (X) devices. Previously, unc0ver could only jailbreak A12 (X) devices if they were running a supported version of iOS 12.
SUPPORTED IPHONE Devices:
iPhone XS
iPhone XS max
iPhone XR
iPhone 11
iPhone 11 Pro
iPhone 11 Pro max
SUPPORTED IPAD Devices:
iPad Mini (5th generation)
iPad Air (2019, 3rd generation)
supported firmware
iOS 13.0
iOS 13.1
iOS 13.1.1
iOS 13.1.2
iOS 13.1.3
iOS 13.2
iOS 13.2.1
iOS 13.2.2
iOS 13.2.3
iOS 13.3
How to use Uncover semi-tethered Jailbreak
For your Apple devices, follow these simple steps:
Step 1:   From your Apple device, open and start Safari
Step 2:  From Safari, go to http://iOSNinja.io. Click on the menu button at the top left and click on "Mobile App".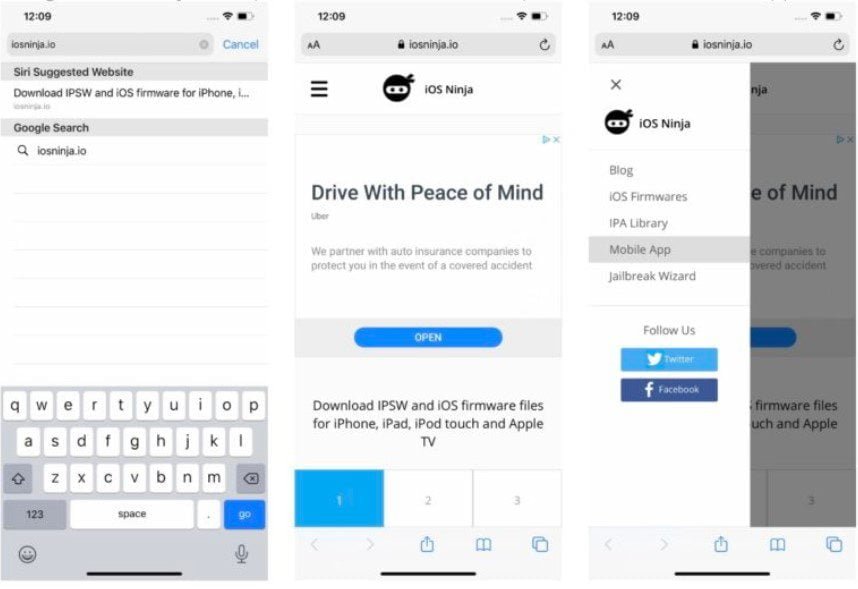 Step 3:  Scroll down and click the "Install now" button. When prompted, click on "Allow download of a configuration profile". When the profile has been downloaded, you can close everything and return to the iOS home screen.
Step 4: At this point go to Settings > General > Device Management and install the profile you just downloaded following the on-screen instructions.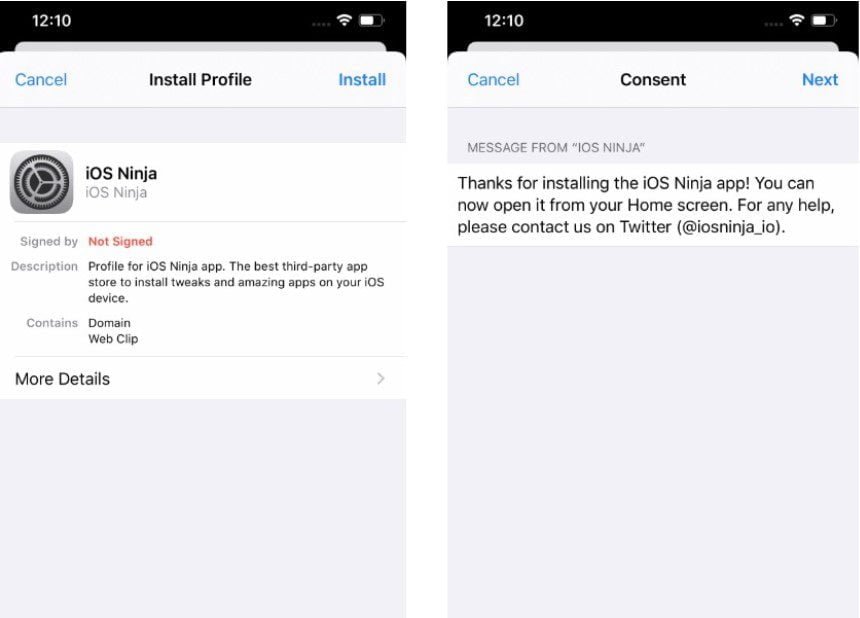 Step 5: Go back to the iOS home screen and start iOS Ninja just installed, then go to the Jailbreak section of the app. From there, search and download the Unc0ver program.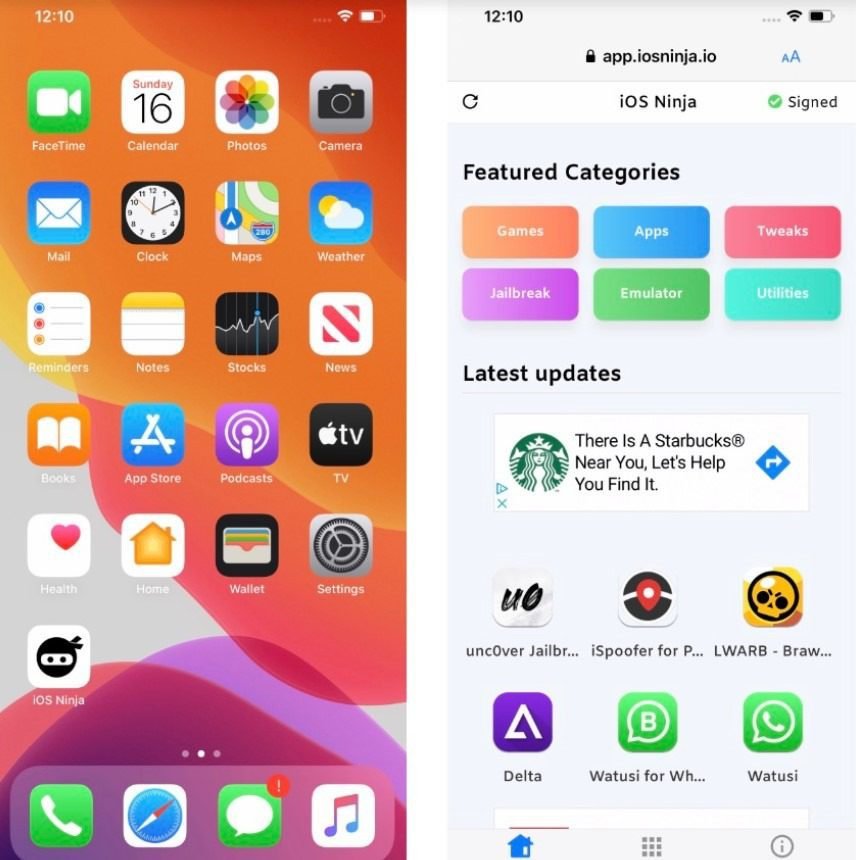 Step 6: Go back to the iOS home screen. You will see the app unc0ver appear: DO NOT START IT.
Step 7:  You must first go back to Settings > General > Device Management and grant permissions to the developer TOYOTA MOTOR… by clicking on it and following the on-screen prompts.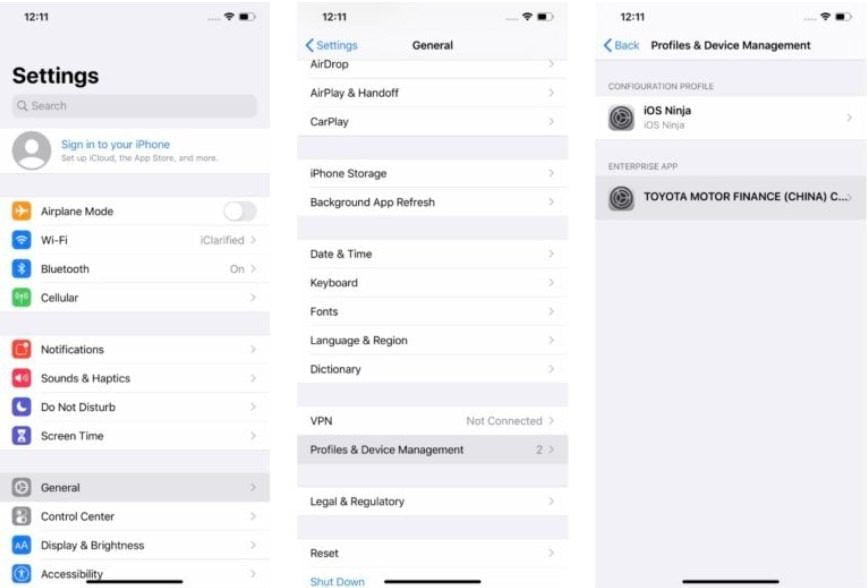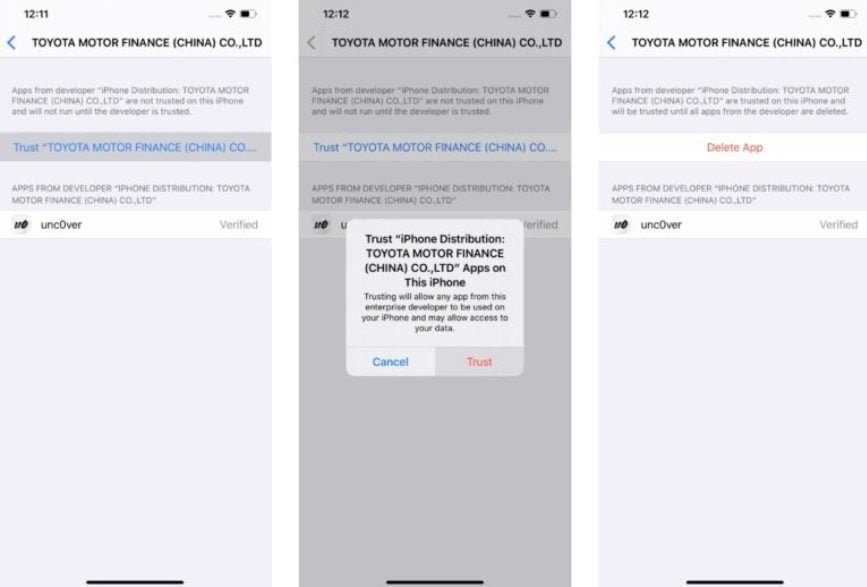 Step 8: Once the permits have been granted, go back to the iOS home screen and activate air mode.
Step 9:  Now start the unc0ver app. Press the Jailbreak button and proceed by clicking OK when the alert appears.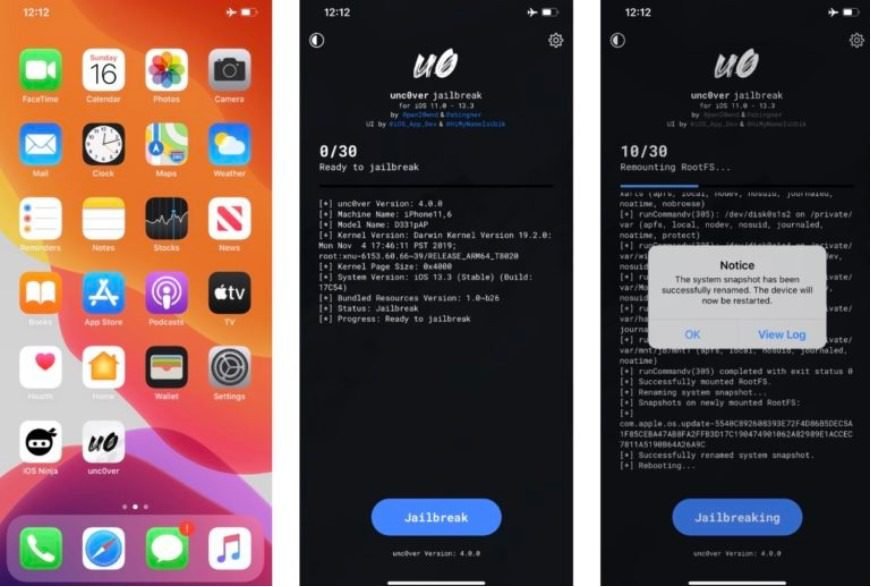 Step 10: Now, wait for the device to restart automatically, then launch the unc0ver app again and press the Jailbreak button again to complete the process.
At this point, you have successfully obtained the Jailbreak iPhone XS, iPhone XR, iPhone 11/Pro. Start Cydia and start downloading as many tweaks as you want to customize and push your Apple device, finally free from constraints and chains.
NOTE: If you encounter unexpected errors or problems during the process, try the procedure again from scratch to see if they disappear.
Conclusions
We are done with this new guide.
If you have any doubts or questions, leave a comment at the end of the article and we will answer you as soon as possible.
Will you do the Jailbreak of iOS 13 on your iPhone, iPod or iPad? Let us know in the comments!
We are sorry that this post was not useful for you!
Let us improve this post!
Tell us how we can improve this post?